Most people know fall is coming when the weather turns crisper, and the leaves start to change colors. I know it's fall is on it's way when I drive past my neighbor Joe's garage and see hanging body parts. Let the decorating begin.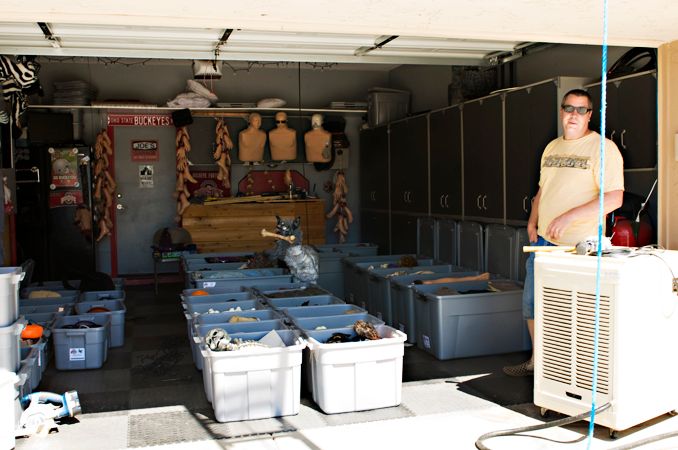 Only in arizona do you need air conditioning units out in your garage when you are decorating for Halloween.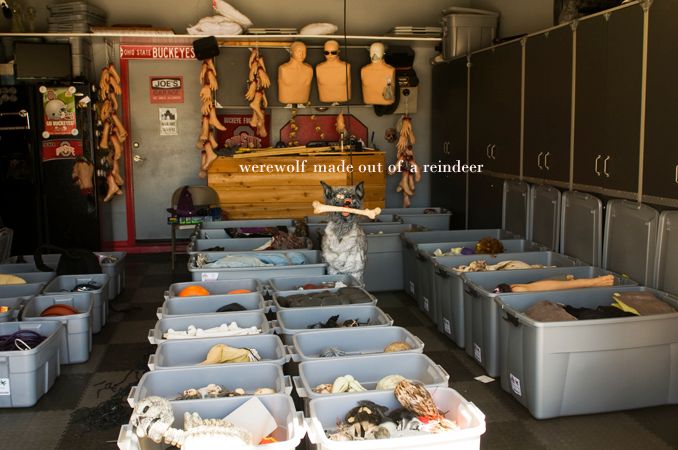 Joe is so proud of his werewolf that he made this year out of one of his christmas reindeer.
always nice to see a ripped off leg amongst the boxes. Don't worry, Joe isn't demented or scary. ok, maybe a little. ha ha. Now you know the real reason we need to move. ha ha. Actually I will miss this the most. All the Holiday fun on our street.
-Did I ever tell you that my reunion was fun! I had to leave early I was so exhausted and hoarse from talking to everyone. Here, I was so embarrassed about being pregnant and I find out that so many had just had a baby, some their first. I guess it isn't the southern california norm to get married in your early twenties and have 6 kids. ha ha. This is my friend Erica I am with in the pic.
-I had a dream last night that i had a few tattoos that were colorful on my legs. I really don't like tattoos truth be told. (i know, very random. that's me!)

-Rebecca hands me her progress reports this morning as she jumps out of the car for school. She had 3 F's. I am so mad. No wonder she has been so grumpy lately (more than usual, smile.)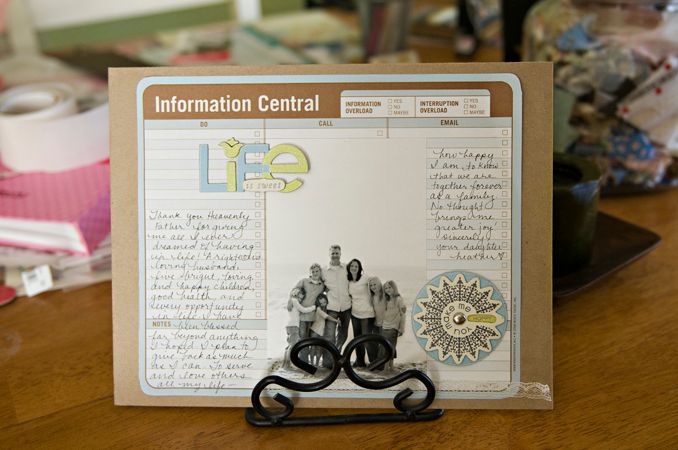 -My office is finally clean after months. Should i actually scrapbook a page or two. This is probably the last page that I did 2 years ago. sad but true.
-I am happy the the temps are going down,
but sad that the pool water is getting cooler. I am trying to use it as much as possible before it gets too cold. It is the perfect spot to read the new Dan Brown book that I bought. woo-hoo.
-A girl at school told Lizzie that her eyes look like they are going to pop out. Why would she say that? ha ha. Don't worry Liz. I had a guy tell me I looked like Marti Feldman once. Thanks! You know seeing this picture, I do kinda.
-We successfully pulled off, in the past two weeks, 2 birthday parties. One for Leah, and one for Lizzie. and I didn't take even one picture! Sometimes I am just not in the mood. They are 8 and 9 now. Lizzie's baptism is October 10th for those interested in coming.

-I finally felt well enough to go to the temple and I went with Dave on Saturday and some -friends on Tues. It felt wonderful to be there. It really is Heaven on earth.
- I finally tried a little mexican restaurant by the temple called Rosa's. It was so yummy. I highly recommend it. It is on Mesa drive, north of the temple, in the McDonalds parking lot. Perfect spot to eat for after the temple. The sweet green salsa made me very happy.
-My latest cravings are frosted shredded wheat, string cheese, and apples. Also for some reason Red Robin has been hitting the spot. Unusual for me. I had a new sandwich there yesterday that was so good. A chicken breast sandwich with mozzarella cheese, marinated tomatoes, a pesto sauce, and on a soft ciabatta roll. It was scrumptious. Oh also, a hawaiian hearthrob smoothie. Delish!!! Who wants to go with me today?
'Fame' Theatrical Trailer
@
Yahoo! Video
-I am really excited to go and see the movie FAme!!! It is PG woo-hoo!! I think I will surprise Rachel and get her out of school today to see it. (she is getting all A's) She has been so amazing during this pregnancy. She has helped with everything and everyone. She does the laundry and dishes and helps the kids with their homework (apparently not so much with Rebecca. frown.) Plus lately she has been so nice. I knew she must have a goal . Sure enough I saw this on her bedroom mirror.
How awesome that the young women's program (for girls 12-18) at church teaches them and has them set goals on many different areas. Some are listed above. I know it made a difference for me when I was a teenager. When you are most self centered you are taught to think of others before yourself, and to improve yourself every day.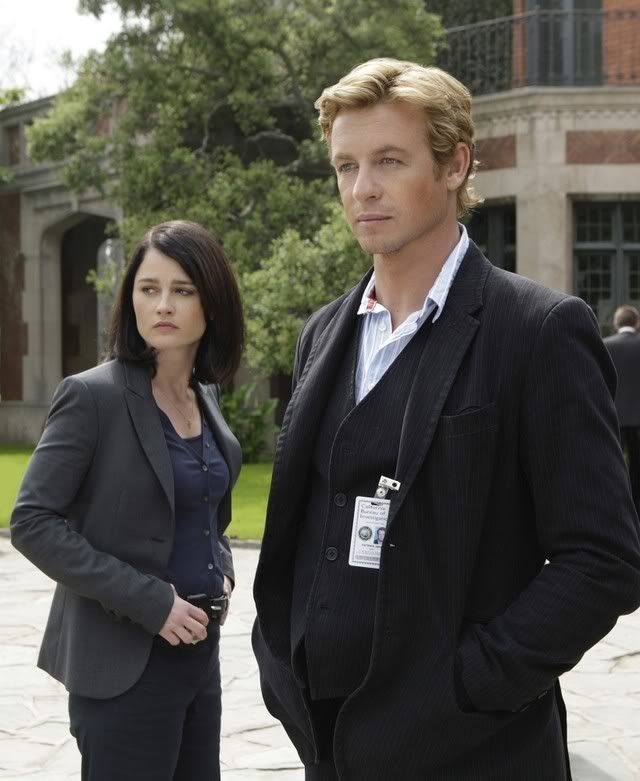 -Now that I watch tv all the time since I have to lay down a lot I am finding shows I like. Have you seen the Mentalist? Thursday nights at 9 pm, try it. I really need tivo though.
-I have been watching the price is right almost every morning. I know, get a life right? I used to watch this show every morning during the summer when I was young. I loved it! I actually wrote in to the show and asked if they would have a teen day for the show. They said no, but sent me some tickets to the show. I kept them safe under my mattress. I remember vividly kneeling in prayer as a family one summer morning and my mom saying it just wasn't possible for her to go on the date that I had the tickets (i was too young to go). I was crushed! Maybe that is what I should do for my fortieth birthday. Wouldn't that be hysterical? Who's in? How should we design our shirts?
on a sad note (depending on who you are) we no longer have roxy. We left on vacation for three weeks this summer, and when we came back she was gone. Dave had taken her to the humane society. Nice. Poor Roxy. Some of you may never read my blog again after hearing of Dave's animal cruelty. What can I say...it was either roxy or dave had to leave. Besides, DAve doesn't chew and ruin everything in the backyard either.
Speaking of Dave, he leaves today for a radiology conference at the Bellagio in Las Vegas. I really wish I could go. I usually go to all of his conferences (free vacay for me. smile). I just can't physically handle even this. Crazy but true. I must stay close to my couch, refrigerator, pool, and bathroom. Yes, it has come to this. I can't wait to not feel nauseous anymore, not have to go to the bathroom every 10 mins., and sleep in my bed again on my stomach. 6 WEEKS!!!
Is it wrong to want my back yard to look like this?
-Well, i am off. I need to eat and go get rachel. Happy weekend!!!