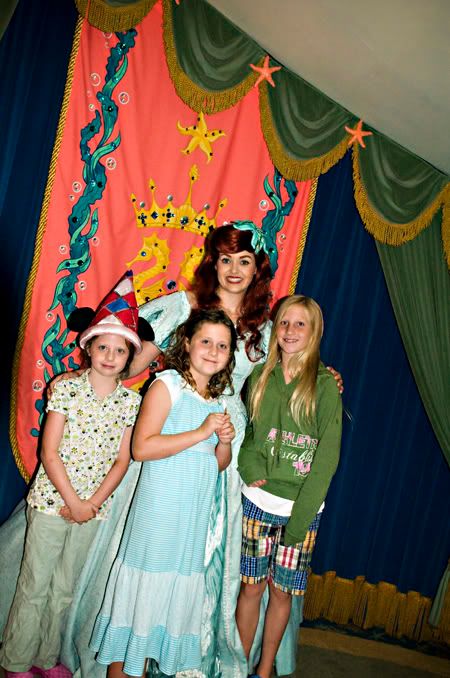 Dave surprised the girls and took them to Ariel's grotto. It really was fun. All of the princesses come around talk and give autographs, and the food was actually good (that's what dave and i care about). smile.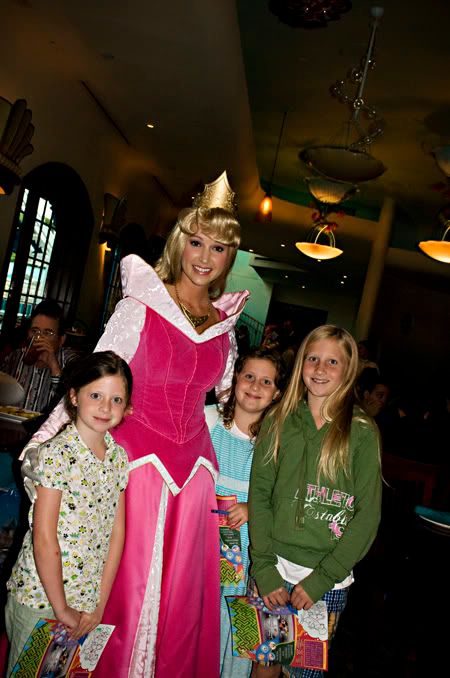 I should have taken more pictures of the fun food presentation. I did take one of this white chocolate shell that was on the dessert plate. So cool.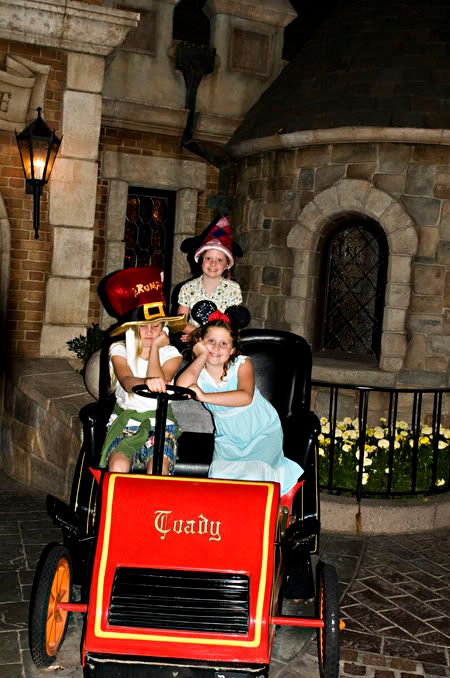 See Rebecca's big "Grumpy" hat. Her expression tells you why we bought it for her. She has issues sometimes. ha.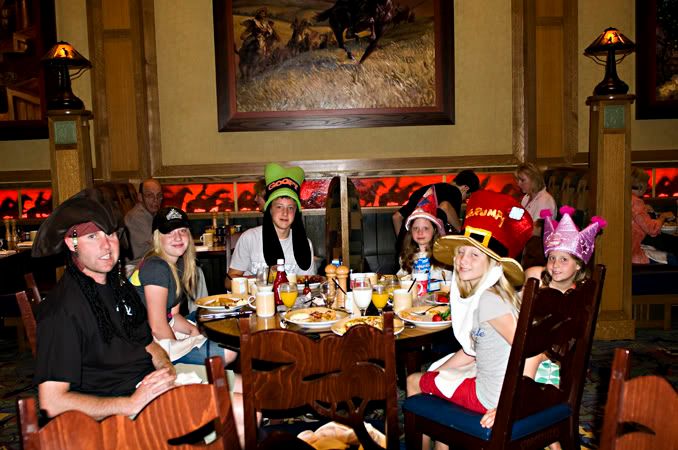 We all got hats this time and wore them the whole time. It was fun!
Our last day we went to the character breakfast in the hotel. Jacob has three fingers up to show that this is his third helping at the buffet. That boy can eat!
Dave was able to fulfill some of his pirate dreams. His favorite moment was when he was coming back from the buffet and a kid at another table said, "Look Dad, Jack Sparrow is here." He couldn't have been happier. When Dave gets in a good mood he is so so funny! He heckled poor Miko to the point of Miko beating him with a fish that he borrowed from another character. We were all dying laughing! As we left he said, "see ya Miko suave."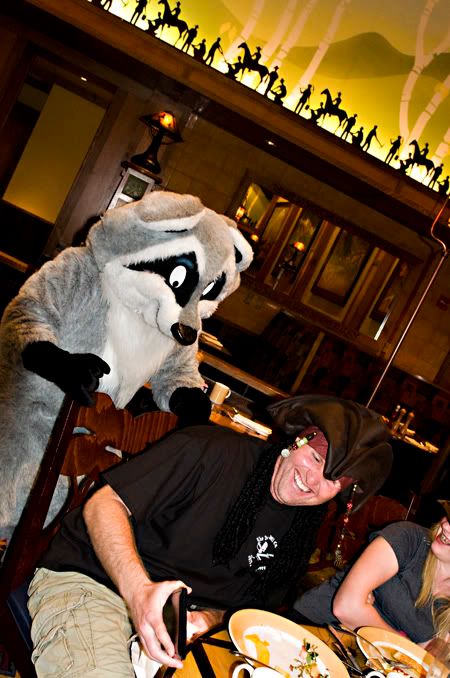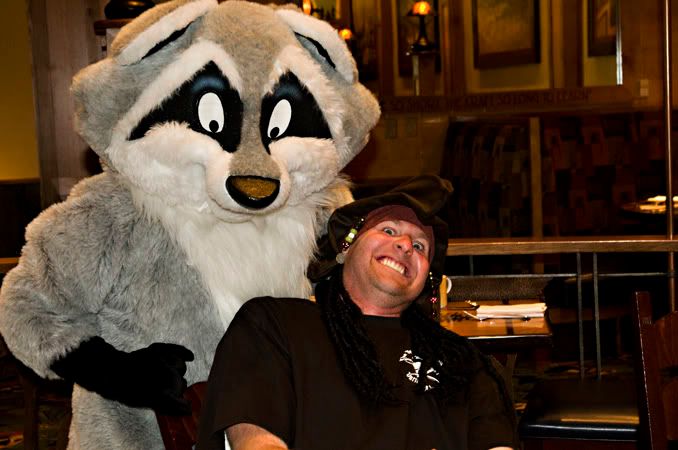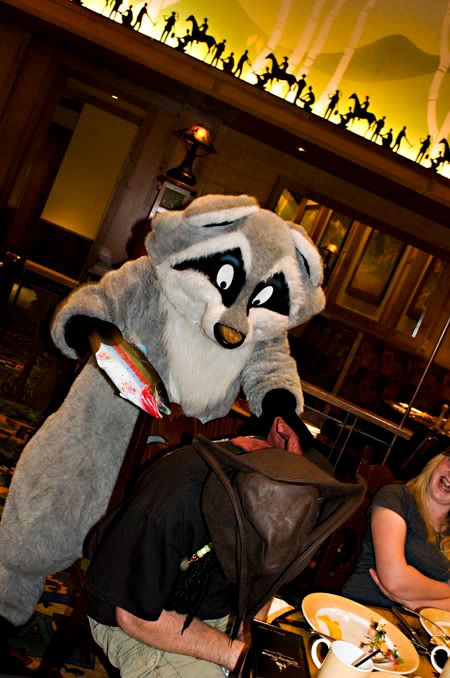 This is dave's new saying for the kids.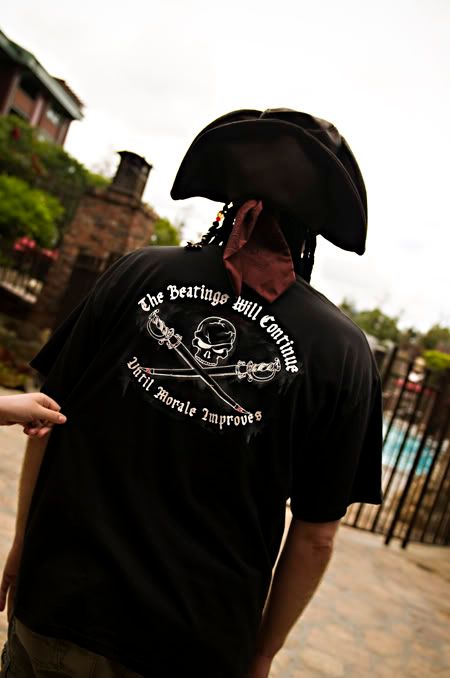 It was a fun trip, but too short. We needed more time to spend with friends and family, but Jacob needed to be back for scout camp. We will be back. I forget how fabulous the weather is down there, and how much it feels like home. Although, wherever we visit, we want to move there. I guess we just like change.