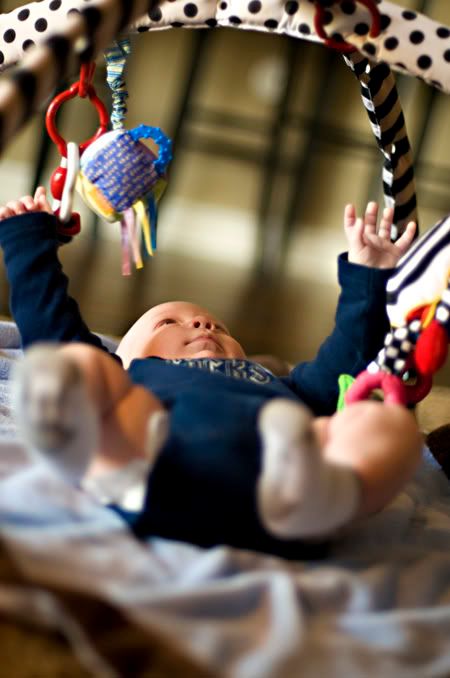 Ammon loooovees to play under this, and I love to watch him.
I love how he sucks in his lower lip, and this shirt he is wearing is my favorite.
i think I will make a poster size print of this picture. oh those yummy legs. They are so soft and cozy. I squeeze them all day.