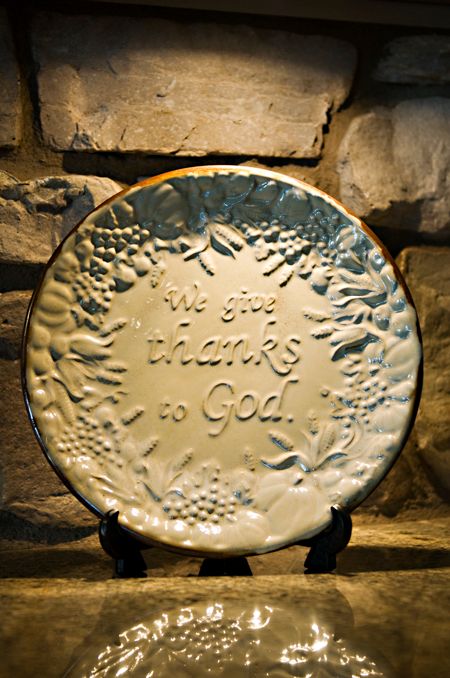 The days activities included football playing at 7am in the turkey bowl for Jacob and Dave. The girls cozied and watched the parade and made cinnamon rolls. Watching "Elf" and preparing the turkey. I still laugh out loud all the way through that movie. One of my absolute favorites. The Riddle Family came over for dinner, we have 12 kids between the two families. Lots of fast talking and laughing was involved. smile.
My new dining room. I don't have things up on the wall yet. The mirror was hung that morning. (cut me some slack. smile.)
Crazy kids in the kitchen.
crazy kids everywhere.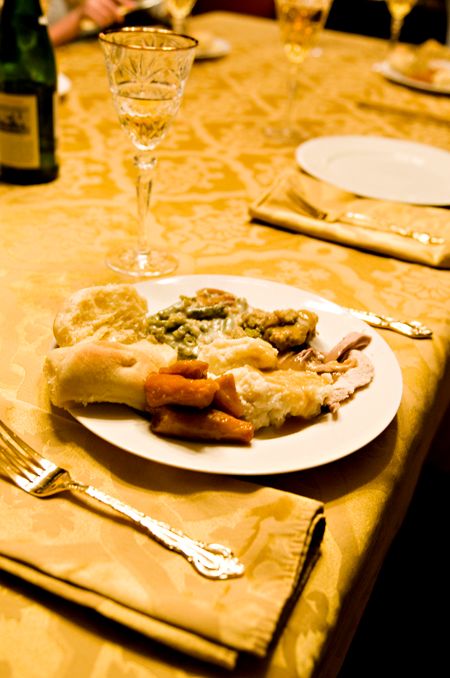 the delicious viddles. Hey, we had viddles with the Riddles. ha ha. Yah, my sense of humor is that stupid. Hence, my loving the movie Elf. smile.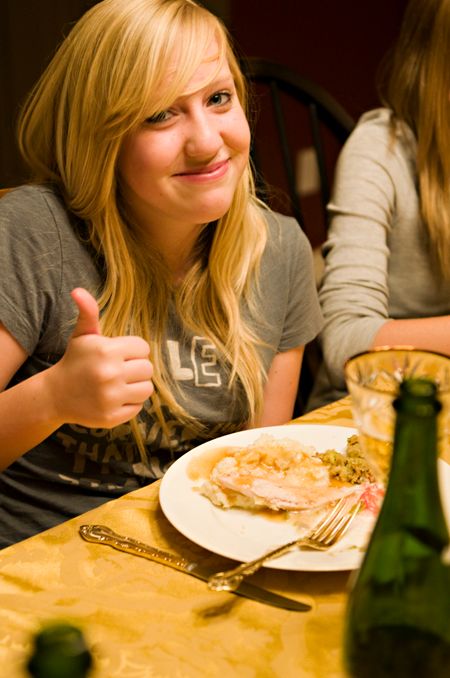 I got the thumbs up from Rachel. We are really liking each other lately. We hung out all weekend watching cozy movies like "Wuthering Heights" and eating oreos. The men went hunting for elk. That's another story. All the hype and the purchase of two big guns and the only elk they saw the whole trip was as they were driving home at night they passed one by the side of the road. too funny.
Maybe it is because they drank too much on Thursday. ha ha. Jacob is seriously obsessed with sparkling apple cider. He was hogging it all!! how rude. ha
Isn't Amy pretty?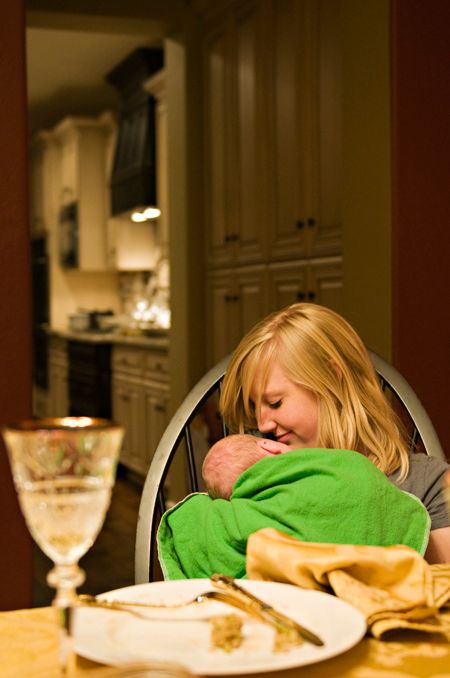 Ammon was the best dessert on the menu. He smells and tastes delicious.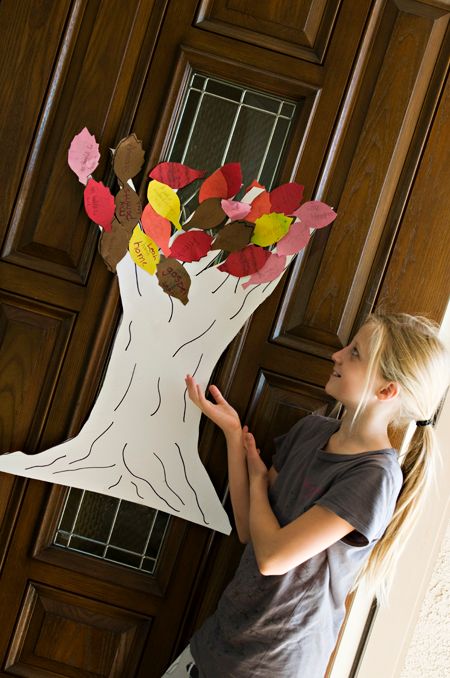 Rebecca was so proud of the family home evening lesson that she gave for Thanksgiving. She had us write what we were thankful for on the leaves and glue them on. Top on the list were family, home and gospel of Jesus Christ. We are truly blessed.
Now onto decorating for Christmas!!!