I love love my new apron that I got at
emart
. It even looked so cute with my orange sandals that I was wearing. It inspired me to make to cook this citrus and onion roasted pork. Because who can really cook without feeling cute. ha ha.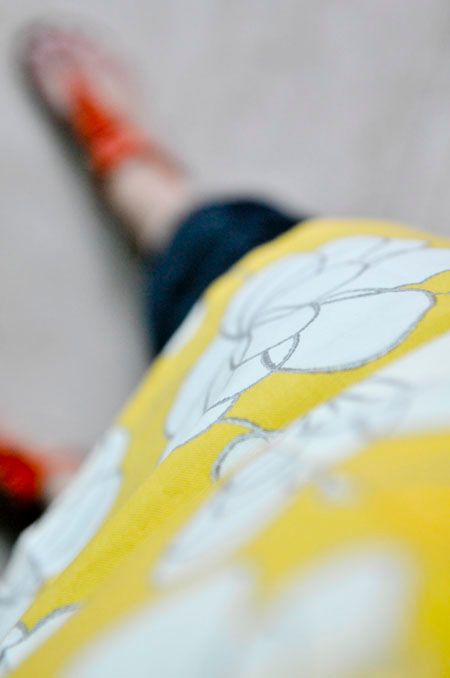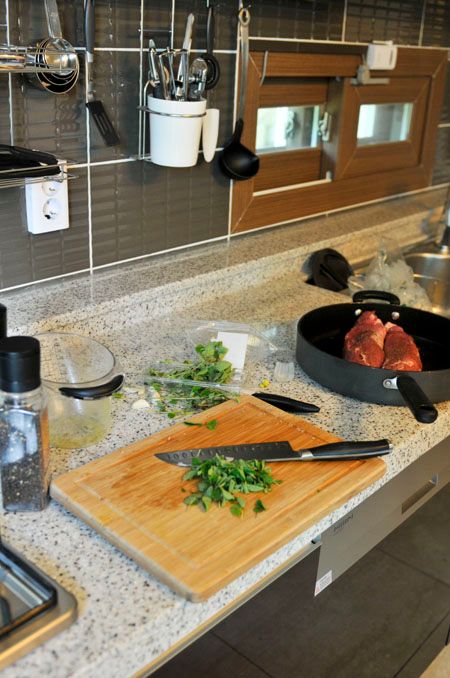 This recipe was a definite keeper in my book. Even though i had to squeeze by hand 4 oranges and 7 limes because I didn't bring my juicer. Just the smell of those two fruits is worth it. So uplifting. Do I really need to type out the recipe? You really need to just go and buy this issues. It's the Sept. 2010, so it's current. Believe me you will want to make every recipe in it. All 54 off them. I am really excited to make all the muffin tin recipes, now that I have my
Demarle
cookware here. Man I love that stuff. If you don't know what that is. Again google. It is Heavenly to cook with.
(Notice one of the few things that I brought Natalie.. your gift to me. My picture of Jesus is there too, behind the girls. love and miss you my dear neighbor).
Here is where the recipe is found. The most inspiring little magazine of wonderfulness. When we first got here and we had nothing, we went to the post office and here was a ray of sunshine in my day. My first issue had been forwarded to me. I didn't have any other recipes with me, so every meal I picked out of this issue. It has been so fun, and I never ran out of new things. There are still so many I haven't done yet. That is why this magazine is so amazing. They don't mess around. There are so many recipes in it. I definitely recommend it.
Also, as a side note, have you heard of e-meals. Google it. It's a website that for $5 a month you get menus and shopping list, you can even choose which grocery store you shop etc. for the month. It couldn't be easier and you have your month planned. They are simple easy meals, and really inexpensive. Also, they have different meal plans to choose from like vegetarian, or low fat. Check it!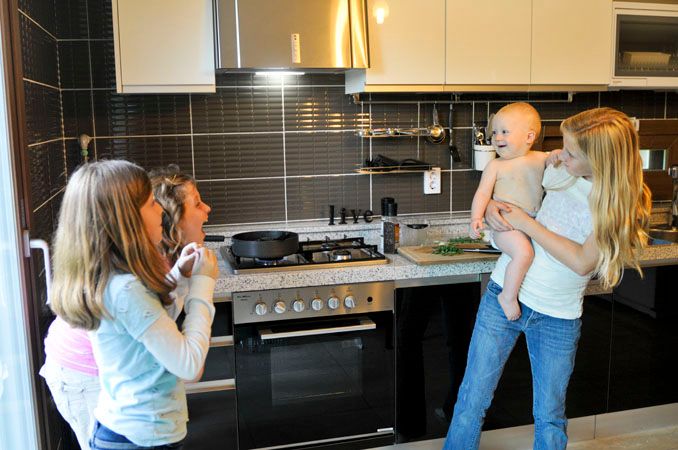 Of course, a lot of loving was going on in the kitchen at the same time.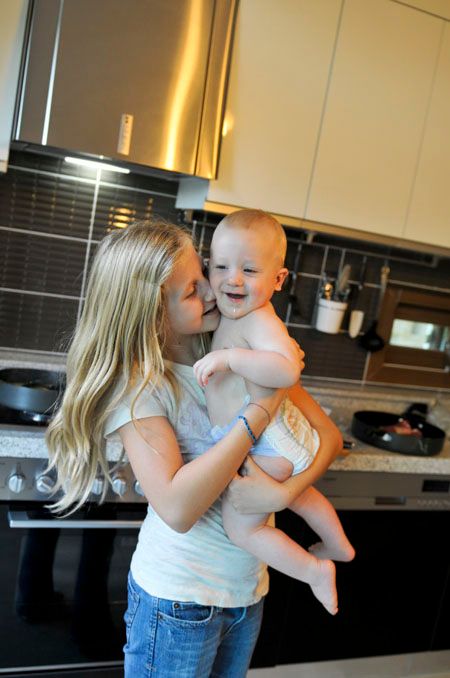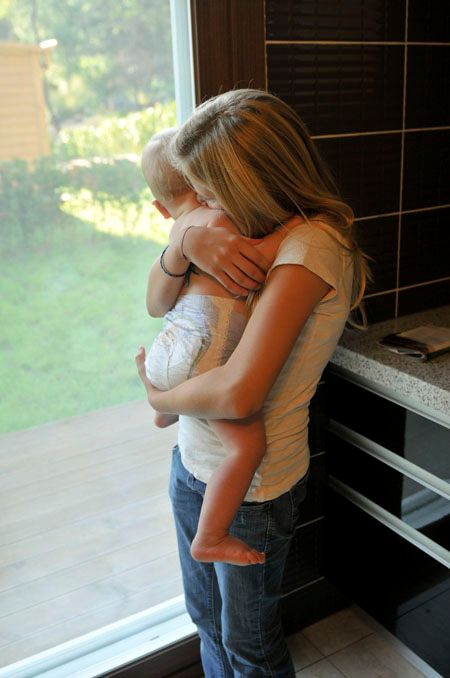 Ammon
just cut his two front teeth at the same time, and before his bottom teeth. so cute.
so scrumptious.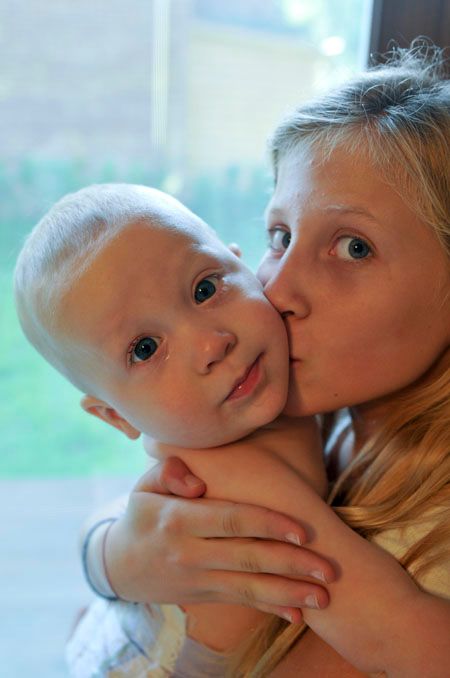 he belongs in the kitchen where all good things to nibble on are.