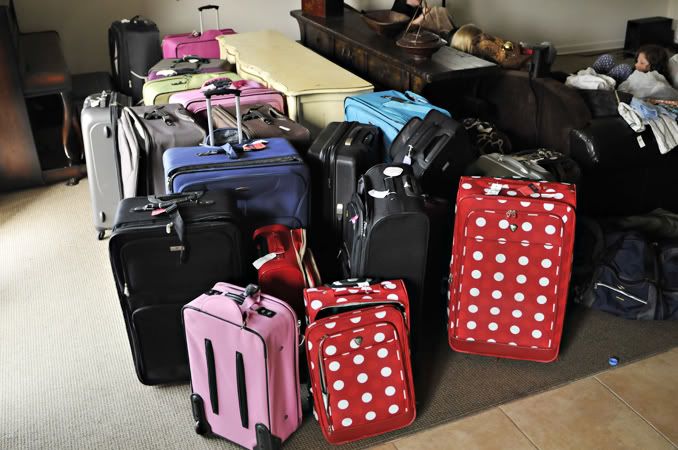 I finally have to face reality. I am moving tomorrow, and all of these bags need to be packed. The playing must stop. It's a sad day. I really would rather blog about all the fun stuff we have been doing. All the lasts. All the goodbyes. Maybe if I am a good girl and get all my work done, I can blog all night. It's not looking good though. Everyone has been barely eating all day so they can eat a sickening amount at the brazilian restaurant tonight. All the meat you can eat! It's the kids favorite and their one last request before we leave our beloved korea.
The kids are out of their mind excited to go to the states and see family.
Tomorrow morning the new adventure begins. The saddest and happiest day of our lives.